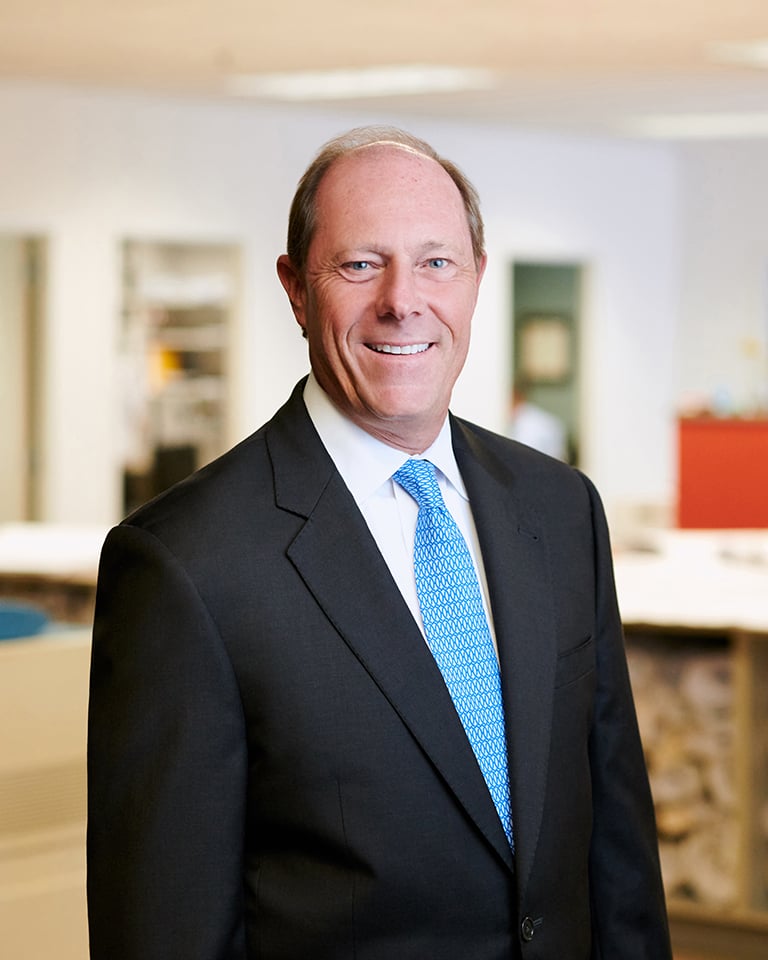 Chief Executive Officer
Chuck is responsible for providing the vision necessary for long term growth and profitability while also guiding the overall operations of the firm. When necessary, he also serves as Project Executive, providing overall team leadership while ensuring exceptional customer service. His duties include monitoring and directing the project management team throughout the project, overseeing the estimating, scheduling, cost control and analysis, quality control, field supervision coordination, design coordination, contract negotiations, and business development.
Experience
With more than 30 years of construction experience, Chuck has managed over 5 million square feet of base building projects and over 5.5 million square feet of tenant improvements in the Washington, D.C. Metropolitan area. Throughout his career, he has held positions ranging from Assistant Superintendent to President. Since joining R.W. Murray Co. in 1995, Chuck's efforts have been key to recruiting and training exceptional field Superintendents. His financial acumen has enabled the company to remain profitable despite changing market conditions.
Education
Master of Business Administration, The University of Baltimore, 1994
Bachelor of Science in Finance, University of Maryland at College Park, 1985
American Concrete Institute (ACI) Certified Tilt-Up Technician
Leadership Training
Rapport Leadership International – Leadership Breakthrough One
Rapport Leadership International – Leadership Breakthrough Two
Darden Business School – Leadership for Extraordinary Performance
Professional Affiliations
Member, Associated Builders and Contractors, Virginia Chapter
Member, Associated Builders and Contractors, Management Education Committee
Member, International Facility Management Association (IFMA)
Member, National Fire Protection Association (NFPA)
Member, Self Storage Association (SSA)
Member, Tilt-Up Concrete Association (TCA)
Member, NAIOP Northern Virginia
Member, NAIOP DC | MD