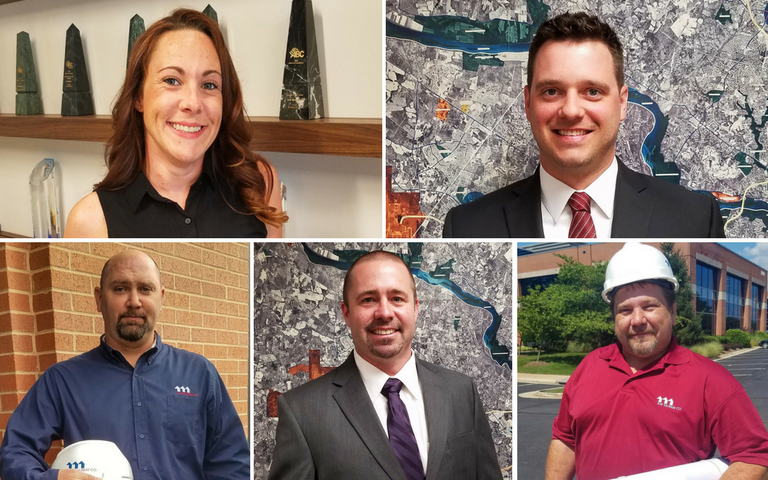 About Us
More team growth in 2017!
We are pleased to announce the addition of several new team members:
---
James Brownlow – Superintendent
Prior to joining the R.W. Murray Co. team, James worked with the Hensel Phelps Construction Company in three separate locations across the U.S. Beginning in Florida as an Office Engineer and making his way to Arlington, Virginia, he served as a Mechanical, Electrical and Plumbing (MEP) Coordinator and Decommissioning Officer at the nations' Pentagon. Additionally, James brings experience as a Superintendent and Lead Foreman at the Intercontinental Airport (IAH) and Ellington Air Force Base in Houston, Texas.
Kyle England – Project Manager
Kyle joins R.W. Murray Co. after previously owning his own cabinetry company, offering start-to-finish custom cabinets for his clients. Most recently, he served as a Project Manager for a local development firm where he gained experience with scheduling, quality control, bid solicitation and contract negotiation. His experience as well as his positive attitude and strong work ethic make him an excellent addition to the R.W. Murray Co. team.
John Mountjoy – Project Manager
John joins R.W. Murray Co. with previous experience in carpentry, foremanship, and Project Management. Most recently, he served as an Assistant Project Manager for a local commercial contracting firm, specializing in interior renovations and industrial and base building work. Overall, John has more than 10 years of Project Management experience in the commercial and residential business sector. His professional background as well as his organizational skills and motivation make him a great addition to our team.
Heidi Hutson – Accounting Associate
Heidi joins our team bringing experience in several different areas and departments. She has held a variety of valuable positions including Front Desk Receptionist, Accounts Payable Coordinator, Administrative Assistant and Scheduling Coordinator. Prior to joining R.W. Murray Co., Heidi served as a Junior Account Manager and Office Assistant in San Diego, California.
Josh Willis – Superintendent
Prior to joining R.W. Murray Co., Josh worked as a Construction Superintendent for several local companies, the most recent of which focusing on residential design/build services. Overall Josh brings more than eleven years of experience as a Superintendent. He has familiarity with construction procedures in the Washington D.C. metro area and has specialized on retail and medical related projects. He also has a background as a builder, production technician, and electrician; he has been certified as a Master Electrician in both Virginia and Maryland.
"We are excited to welcome our newest team members to the R.W. Murray Co. family. These individuals bring new depth, experience and knowledge to the company, making them all valuable assets to our expanding team," stated Steve Daves, R.W. Murray Co. President.