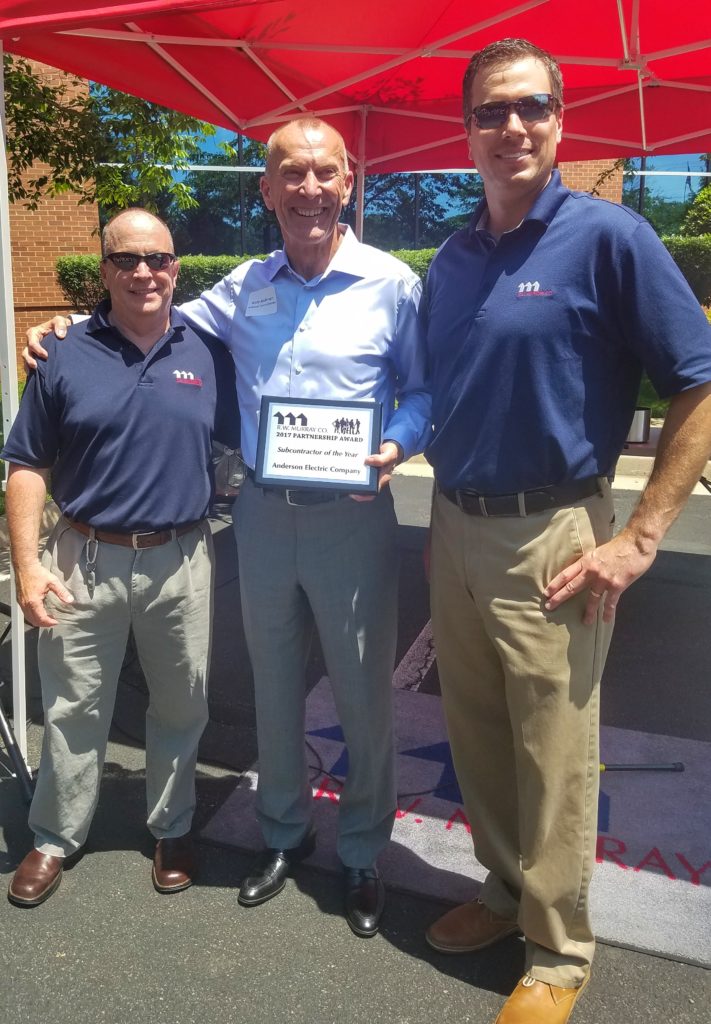 About Us
Seven local subcontractors were recognized at our Subcontractor Appreciation Luncheon on May 18th, 2017.
We were joined by over 100 local subcontractors on Thursday, May 18th, gathering to celebrate our continued relationships and partnerships with them. We enjoyed a catered lunch from local barbecue restaurant chain, The Bone, and presented several raffle prizes including an Amazon Echo Dot and Fire HD Tablet. After lunch, we began our awards ceremony; we are pleased to announce the recipients of our 2017 Partnership Awards:
---
Safest Subcontractor: Orndorff & Spaid, Inc.
Honorable Mention: Superior Paving Corp.
Best Small Subcontractor: Flooring Strategies
Honorable Mention: ATW and Company, Inc.
Best Large Subcontractor: Dulles Plumbing Group, LLC
Honorable Mention: Bilmin Company, Inc.
Subcontractor of the Year: Anderson Electric Company
The finalists and winners were selected by R.W. Murray Co.'s very own employees. The selected subcontractors were chosen based on their safety, quality, reliability, value and overall commitment to excellence in the construction industry.
R.W. Murray Co. CEO, Chuck Loving, shares "We are once again pleased to recognize these valued subcontractors for their continued dedication to their relationships with ourselves and our clients, and their extraordinary commitment to quality. We were thrilled to host this event for the second year running, and we look forward to continuing this tradition in the years to come."