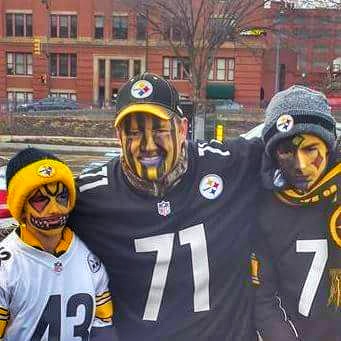 About Us
Each month, we'll go behind the scenes with one of our amazing employees here at R.W. Murray Co. For July, we get to know Superintendent, David Magiera, a little better!
David Magiera
Position at RWM: Superintendent
Years at RWM: 4.5
---
A LITTLE ABOUT ME:
Favorite Food: Perogies
Favorite App: Onx Hunt
Favorite Sports Team: Pittsburgh Steelers
Favorite Movie: Pure Country
Favorite Author: Stephen King
Hidden Talents: Carpentry, Billards
Motto or personal Mantra: I do what I say and I say what I do
One item you'd bring to a desert island: An EZ-up (shade)
If you could meet anyone in the world, dead or alive, who would it be?: Wright Brothers
What is the first thing you would buy if you won the lottery? 1,000 acre farm
What is the most important thing you have learned in the last five years? Cooler heads usually prevail
WORKING AT R.W. MURRAY CO.:
What is the best part about working at R.W. Murray Co.?
Everyone at R.W. Murray is very team-oriented. It's a spectacular work environment – very family-oriented; also with no drama there is always a helping hand when needed.
I chose the construction industry because?
Because I like the sense of accomplishment I feel when I have completed a great project.
What is your proudest moment at R.W. Murray Co.?
I'm always achieving a new moment as my projects grow in size and complexity. My current project being my newest conquest.
How do you balance your career at R.W. Murray Co. and family?
I work hard and play hard. I have several hobbies and interests that my family and I enjoy in our spare time.
If you could switch your job with anyone else within R.W. Murray Co., whose job would you want?
I would not switch. I truly like being a Superintendent.